Local businesses in LA could save on their future Yelp Ads campaign
Businesses struggle to optimize their online presence and successfully communicate with potential consumers in the cutthroat digital environment of today. Yelp, a dependable source for evaluations of local businesses, is one website that has grown significantly in popularity among the neighborhood business community. Businesses have the chance to take advantage of a variety of expanded marketing services through Yelp's creative partnership program, improving their reach and increasing consumer engagement. This article examines the advantages and rewards of the Yelp Partnership Program, offering insightful information on how companies may use this tool to further their objectives.
Expanded Reach with Yelp Ads
Utilizing Yelp Ads is one of the noteworthy benefits provided by the Yelp Partnership Program. Businesses may attract the attention of their target audience by placing targeted advertising above organic search results and on the sites of rivals. Businesses may reach more prospective consumers thanks to their increased visibility, which boosts traffic and raises brand awareness. Businesses have the option to engage with a huge consumer base actively looking for products and services thanks to Yelp's over 70 million unique visits each month.
Detailed Analytics for Knowledge-Based Decision-Making
Businesses may access a centralized Partner dashboard through the Yelp Partnership Program, which offers thorough statistics to gauge ad success. Businesses may learn a lot about the efficacy of their advertising efforts by studying important metrics like impressions, clicks, and conversions. Businesses may improve their strategy, make wise decisions, and produce better outcomes with this data-driven approach. Businesses may take use of the over 265 million cumulative reviews and the 33 million devices with the Yelp app loaded to discover customer preferences and adjust their marketing strategies.
Verified License and Brand Recognition
The Yelp Partnership Program offers a Verified License program that shows that Yelp has verified a company's legitimate, state-issued trade license. The trustworthiness of a company's offerings is increased by this verification, which increases client confidence. Additionally, companies may increase brand recognition by placing their logos in several, highly visible locations on Yelp. Yelp offers over 500,000 paid advertising spots and has shown to be a major driver of results for local companies, with firms obtaining 2.5 times more leads with Yelp Ads.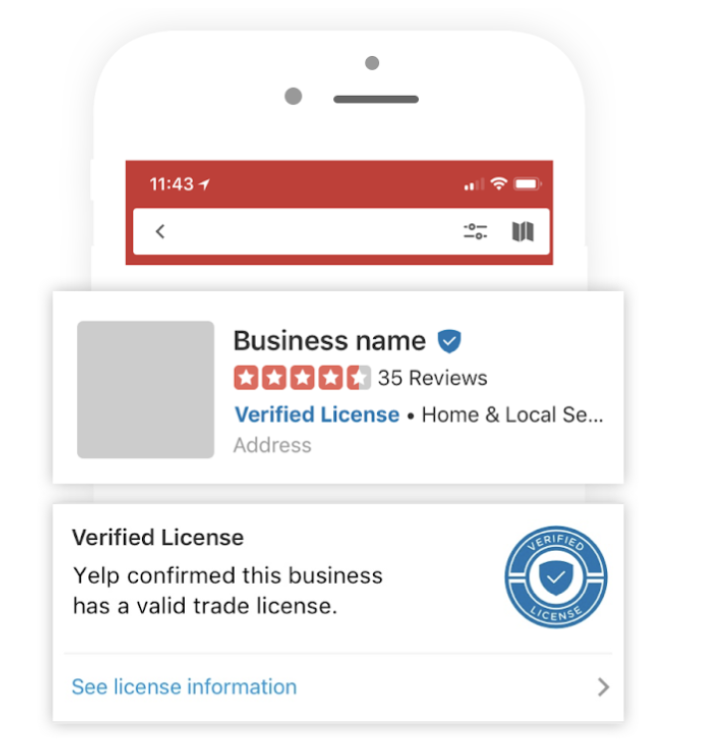 Using the Power of Yelp Connect
Businesses may share specialized information and promotions with prospective consumers using Yelp Connect, a social marketing tool included in the Yelp Partnership Program. firms may develop stronger relationships, increase customer loyalty, and increase their online impact by targeting based on customer follows and interactions with comparable firms. Yelp Connect makes sure companies can benefit from the promptness of customer action, with 76% of users contacting a business they found on Yelp within a week and 57% contacting a business within a day.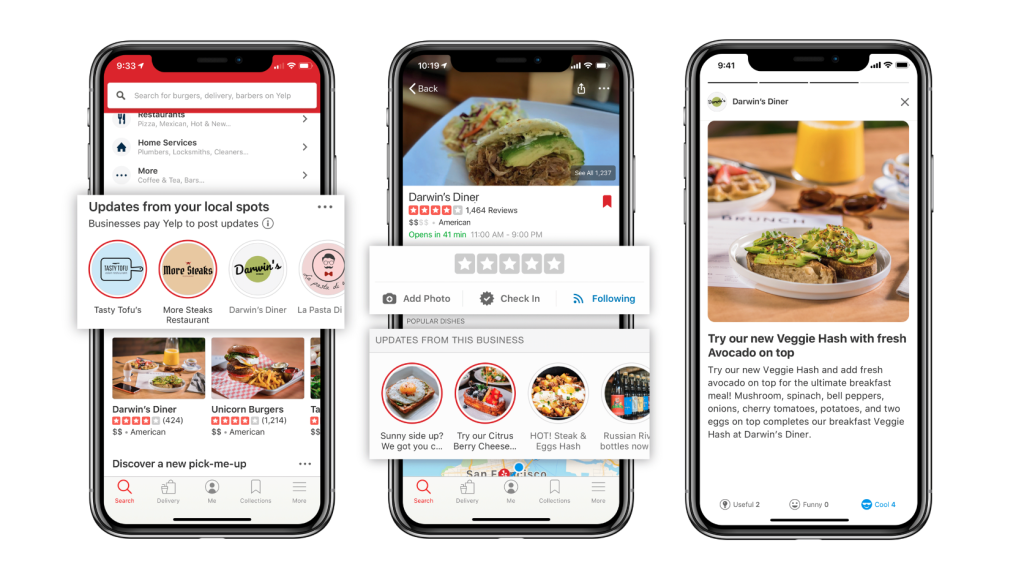 Enhanced Profiles for Increasing Conversion
Businesses have the option to update their normal Yelp listings with enhanced profiles through the Yelp Partnership Program. These profiles have elements like tailored call-to-action buttons and the removal of rival adverts that help turn page visits into paying consumers. Businesses may provide potential consumers with a fascinating and engaging experience by taking control of their picture and video order. Having an improved profile makes sure companies stand out and take advantage of the over 60,000 new quotes, consultations, or messages made to businesses on Yelp every day.
Business Highlights and Portfolios Showcasing Expertise
To differentiate themselves from the competition, organizations can use Business Highlights, which visually represent their distinctive offers. Additionally, the application enables companies to compile visual portfolios that highlight their breadth and depth of experience. These attributes support companies in developing credibility, trust, and a strong first impression with prospective clients. Businesses may extend their reach outside the Yelp platform and expose their products to a wider audience by having Yelp listings incorporated into search results from associated brands like Apple, Alexa, and Microsoft.
What can Digital Marketing agencies do with Yelp?
The Yelp Partnership Program includes a variety of potent marketing tools and services that may greatly improve a company's online exposure. Businesses may realize their full potential and achieve better success by utilizing Yelp Ads, thorough analytics, upgraded profiles, and other program benefits. Yelp offers companies an unrivaled platform to interact with their target audience thanks to its over 70 million unique visits, 265 million cumulative reviews, and ability to reach customers through associated brands. Businesses may position themselves for success in the fiercely competitive digital market by comprehending the advantages and utilizing the Yelp Partnership Program.
Local companies are the focus of Lieutenant Marketing Co., a well-known digital marketing firm with headquarters in Los Angeles, California. Lieutenant Marketing Co., a professional partner in the Yelp Advertising Partner program, provides customized plans and all-inclusive marketing assistance to companies in Los Angeles, California. Businesses can maximize their presence on Yelp, create measurable results, and use the Yelp Partnership Program successfully with their knowledge. Businesses in Los Angeles, California may improve their marketing initiatives and find long-term success in the fiercely competitive digital market by working with Lieutenant Marketing Co.
Businesses may successfully navigate the Yelp Partnership Program, leverage Yelp's capacity to enhance their web visibility and accomplish their marketing objectives by being aware of its advantages and working with reputable marketing consultants like Lieutenant Marketing Cao.