By Hiring A Yelp Advertising Partner, Local Businesses In LA Can Save Money On Digital Marketing
For small companies to succeed in today's competitive digital environment, where customer decisions are impacted by online interactions and reviews, building a strong online presence is essential. Yelp has established itself as an effective ally for companies looking to connect with millions of prospective clients. Yelp is a dependable platform for local company reviews. Yelp has emerged as a go-to platform for companies looking to establish a name for themselves because to its assortment of advertising options designed to improve brand awareness, generate leads, and promote customer interaction. In this essay, we examine Yelp advertising's enormous potential and how it enables neighborhood businesses to thrive.
We at the prestigious Lieutenant Marketing Co., which has its roots in the energetic streets of Los Angeles, are aware of how important it is to use Yelp's resources to the advantage of neighborhood businesses. We take pleasure in leading businesses through the maze of Yelp advertising and unlocking the full spectrum of potential that this dynamic platform offers. We are uncompromising in our dedication to offering top-notch digital marketing solutions. Join us as we discuss the advantages of Yelp advertising compared to other channels and how Lieutenant Marketing Co. is prepared to assist local companies in capturing the limelight on Yelp.
Is a Yelp Business Listing Free?
The cost of a Yelp business listing is among the most frequent queries that companies have when evaluating their presence on the review site. A basic Yelp business listing is free, which is wonderful news. Local companies may sign up for a Yelp account and claim their company listing for free. Businesses are able to provide their basic facts including their location, phone number, hours of operation, and a summary of what they offer in this fundamental section. A crucial first step in creating a digital footprint is to have a free Yelp business profile, which enables companies to be discovered by local customers who are actively looking for goods and services. Although a free listing establishes the foundation for visibility, a more thorough approach is necessary to fully realize the potential of Yelp advertising. This is where utilizing Yelp's paid advertising options in conjunction with Lieutenant Marketing Co.'s knowledge may significantly improve a company's popularity in the fiercely competitive local market of Los Angeles.
Business Presence on Yelp Reaches Millions of Consumers
Business Presence on Yelp Reaches Millions of Consumers
Yelp acts as a dynamic marketplace where companies may engage with a huge and diversified client base thanks to its over 70 million unique visits each month. The platform's reach extends to a variety of sectors, including hospitality, retail, and business and professional services. Millions of customers use Yelp to research nearby companies, read honest reviews, and decide on purchases with confidence. It is becoming more and more important for companies in Los Angeles, California, to take advantage of Yelp's tremendous exposure. Local companies may greatly increase their exposure on Yelp by establishing a strong online presence there, drawing in prospective clients who are actively looking for the goods or services they provide.
Additionally, Yelp's influence goes beyond its website because its app is installed on 33 million devices, giving it a wide audience among mobile users. Additionally, Yelp offers a staggering 265 million total reviews, offering companies a plethora of insightful data and social evidence. Over 60,000 new quotes, consultations, and message requests are made to businesses on Yelp every single day, providing a great chance for nearby companies to interact with motivated prospects who are actively looking for their services.
Notably, Yelp's strategic alliances with companies like Apple, Alexa, Microsoft, and others help to increase company exposure. Local businesses in Los Angeles, California may expand their reach beyond the boundaries of the Yelp platform by integrating Yelp listings into search results from these reliable sites, engaging with prospective consumers wherever they search.
Optimizing the free business listing to highlight the distinctive qualities that set a business apart from the competition is necessary to realize the full potential of a company's Yelp presence. This contains interesting text, eye-catching images, and pertinent data that address the inquiries and requirements of potential clients. Yelp is a popular forum for customers to research possibilities before making decisions, so companies can use their listings to create a lasting first impression on their target market.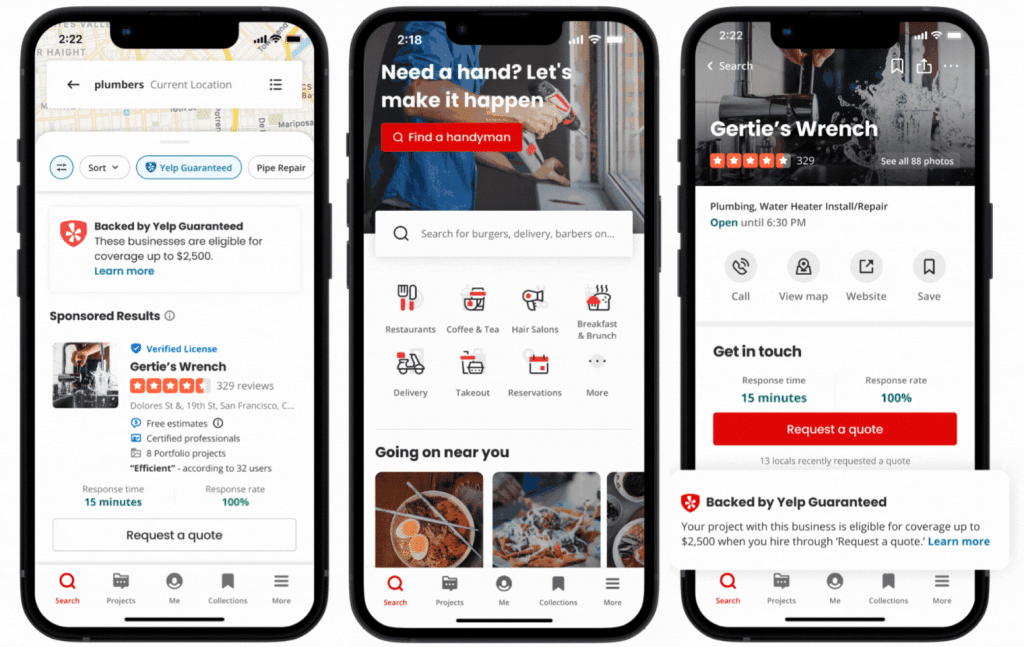 Yelp Advertising Drives Results for Local Businesses
While a free Yelp business profile establishes the groundwork for visibility, fully utilizing Yelp advertising opens a wealth of advantages that may propel nearby companies to new heights. Businesses in Los Angeles, California will get a competitive edge in the dynamic local market thanks to Yelp's advertising solutions, which are created to boost brand awareness, lead generation, and consumer engagement.
Yelp Ads, a significant component of the site, pushes companies to the top of customer searches. These search advertisements ensure that companies attract the attention of potential consumers precisely when they are actively looking for products or services since they are deliberately placed above organic search results and even on rivals' pages. Businesses may reach the most appropriate audience by targeting advertisements based on geography and category, boosting their advertising budget and return on investment (ROI).
Additionally, Yelp advertising' Partner dashboard offers crucial analytics that let companies track the effectiveness of their advertising over time. The Partner dashboard compiles key indicators, giving companies a thorough picture of the effectiveness of their advertising. Businesses may optimize their advertising approach by examining click-through rates, user engagements, and other key performance indicators (KPIs).
Yelp's Enhanced Profiles provide companies one more way to highlight their distinctive offers and bring in consumers. These updated profiles eliminate rival advertisements, give businesses the ability to add unique call-to-action buttons, and give them control over how photographs and videos are displayed. A compelling Enhanced Profile serves as a call to action for potential consumers to learn more about a company, making it an essential tool for converting casual surfers into ardent clients.
Businesses may make good use of Business Highlights in addition to Enhanced Profiles to convey their distinct value propositions. These symbols are used as visual cues to highlight a company's unique features on business listings and search adverts. Business Highlights deliver immediate indications that appeal with customers looking for companies that are in line with their tastes, whether it's promoting a pet-friendly environment, vegan cuisine, or special offers.
One cannot undervalue the influence of Yelp Portfolios, especially for companies looking to highlight their breadth and depth of experience. In order to tell their brand narrative, discuss successful initiatives, or emphasize certain goods and services, firms might use portfolios to compile collections of photos. A firm may reinforce its reputation as a dependable and industry-leading option by showcasing a captivating portfolio that leaves a lasting impression on potential consumers.
The Verified License feature on Yelp provides a visual cue that the company has carefully checked and verified a company's legitimate, state-issued business license. This verification raises a company's reputation and dependability, giving potential clients the peace of mind they need to choose a service provider or specialist.
Maintaining brand identification and bolstering corporate identity become increasingly important as Yelp Ads bring in more people to a company's Yelp profile. Businesses may include their logos on Yelp in a variety of prominent locations, ensuring that their branding efforts are noticed by more people.
Yelp listings are now included in search results from affiliated companies like Apple, Alexa, Microsoft, and others, expanding the reach of businesses outside of the Yelp platform. Yelp listings are made more visible thanks to this partnership with well-known search engines, enabling companies to reach potential clients wherever they may be looking.
companies may publish information and promotions that are specifically targeted at potential consumers based on their interactions with other companies that are comparable to their own using the social marketing tool Yelp Connect. Yelp Connect postings are prominently shown on a business listing, the main page of the Yelp app, and in weekly emails delivered to visitors that are specifically tailored to their interests. This social engagement technology helps companies to develop deep relationships with their target market, fostering a sense of belonging and loyalty that results in repeat business.
Yelp advertising stands out among the broad array of internet advertising as a dependable and results-driven option for neighborhood businesses in Los Angeles, California. With more than 500,000 paid advertising placements on Yelp and companies obtaining 2.5 times more leads with Yelp Ads, the platform offers compelling opportunities for organizations to experience amazing development and success.
Consumers Act Quickly After Discovering a Business on Yelp
The capacity to quickly pique the interest and attention of potential consumers can be the key to boosting conversion rates and boosting foot traffic in the fast-paced world of contemporary consumer behavior. With a startling 76% of users contacting a company they found on Yelp within a week of discovery, Yelp's influence on customer decision-making is apparent. This quick response demonstrates the platform's significance as a reputable information source for customers looking for honest suggestions and evaluations.
A significant 57% of users contact a business they find on Yelp within a day, taking prompt action. This real-time responsiveness highlights the crucial window of time for businesses to interact with interested leads and turn them into devoted customers. The prompt response to Yelp listings highlights the necessity for companies to have engaging and accurate profiles that include all the crucial details potential customers look for when making judgments.
Beyond making first contact, Yelpers are able to take immediate action after finding a business. With the help of Yelp Connect, a powerful social marketing tool, companies can publish content and promotions that are specifically aimed at potential clients based on their interactions and preferences. Businesses can maintain a regular and interesting presence, arousing continued interest and loyalty, with Yelp Connect postings published on business listings, the Yelp app home page, and tailored weekly emails emailed to visitors.
Yelp's impact offers companies a fantastic chance to interact with their audience in real-time because the Los Angeles market depends on quick decisions and customer engagement. Businesses may efficiently take advantage of these in-the-moment chances by partnering with Lieutenant Marketing Co. and using Yelp advertising's potential. We enable companies to successfully navigate the dynamic terrain of local consumer behavior and experience outstanding success on Yelp because to our skill in creating effective campaigns, improving Yelp listings, and cultivating genuine connections. Our data-driven methodology, strategic thinking, and commitment to quality put businesses in Los Angeles in a strong position to take prompt, decisive action and win over customers by becoming local favorites.
Advantages of Yelp Over Other Platforms
Yelp stands out as a trailblazer, uniquely positioned to serve the requirements of both consumers and businesses, despite the fact that the digital marketing environment offers a variety of channels for companies to promote their goods and services. Beyond its large user base and quick reaction times, Yelp has a number of characteristics that make it stand out from competing platforms.
Yelp's exclusive focus on local businesses and user reviews is one of its most noteworthy features. Instead of being a general-purpose search engine or a social networking platform with a wide audience, Yelp was created with the express objective of empowering users to find trustworthy recommendations from the people they trust. Businesses registered on Yelp, therefore, gain highly focused exposure to customers who are actively looking for goods or services in their area. Businesses may engage with their most relevant audience thanks to this unmatched reach, guaranteeing that their advertising efforts provide significant returns.
Additionally, Yelp's dedication to openness and authenticity enhances its reputation among customers. With 265 million evaluations overall, the site provides a sizable database of customer input that aids users in making decisions. Unparalleled insights into a company's reputation, customer service, and overall experience may be found in genuine reviews written by actual consumers. Businesses are inspired to give outstanding service and value to clients as a result of this emphasis on authenticity since it creates trust and a feeling of accountability.
Yelp's connection with affiliated businesses like Apple, Alexa, Microsoft, and others is yet another significant benefit. Through this tactical partnership, the platform's audience is expanded, increasing the exposure of Yelp listings outside of its website and mobile application. Businesses may increase their digital presence and draw in a wide audience by tapping into other channels where potential consumers may be browsing.
Yelp's dedication to openness and data-driven insights further increases the platform's efficacy of advertising. Businesses may monitor the effectiveness of their advertising campaigns and obtain insightful information about customer behavior by using Yelp's Partner dashboard, which offers thorough statistics. With the help of these data-driven insights, organizations can optimize their advertising tactics, manage resources wisely, and take well-informed choices.
Yelp equips companies to cultivate strong relationships with their audience, create a devoted client base, and solidify their place as go-to locations in the local market because of these specific benefits. Businesses in Los Angeles, California, who partner with Lieutenant Marketing Co. obtain a competitive edge in the thriving digital market. With the help of our in-depth knowledge of Yelp's distinctive characteristics and our proficiency in digital marketing, we make sure that companies take use of Yelp advertising to its fullest potential and establish deep relationships with their target market.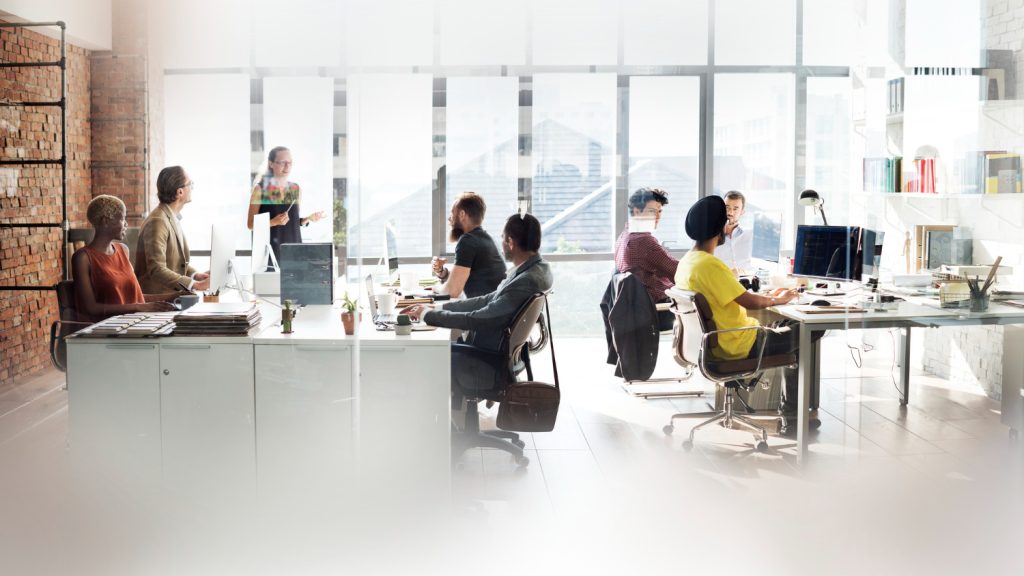 How Lieutenant Marketing Can Help
We at Lieutenant Marketing Co. take delight in supporting small companies in Los Angeles, California, as they set out on their path to successful Yelp advertising. Passion, creativity, and data-driven tactics are combined by our team of digital marketing specialists to create effective and locally relevant Yelp advertising campaigns.
Businesses that work with Lieutenant Marketing Co. have access to a wealth of knowledge that is suited to their particular objectives and needs. With the goal of maximizing effect and return on investment, we guarantee that every step of the Yelp advertising process is carefully planned and carried out via the use of a collaborative approach. We spare no effort in enhancing a business's representation on Yelp, from building aesthetically striking Enhanced Profiles that make an impact to curating Portfolios that reflect the range of a business's products.
The emphasis Yelp places on prompt customer action and our commitment to real-time reaction are a wonderful match. We place a high priority on fast interactions with prospective clients, responding to queries without delay, and utilizing Yelp Connect to share relevant material with the audience. We set up companies for long-term success on Yelp by cultivating genuine relationships and encouraging client loyalty.
We recognize the significance of Yelp's reliability and authenticity as a digital marketing firm with a finger on the Los Angeles market pulse. We work together with companies to promote sincere client testimonials that promote good feelings and trust. A company's image on Yelp is improved by its dedication to openness, strengthening its position as a trustworthy option in the eyes of potential clients.
Additionally, thanks to our data-driven strategy for Yelp advertising, companies may make wise choices based on performance information supplied by Yelp's Partner dashboard. Businesses may improve their strategy, maximize ad performance, and continually react to the changing demands of the local audience by having full analytics at their fingertips.
The benefits of Yelp advertising are significant and transformational, and Lieutenant Marketing Co. is here to assist businesses in maximizing these advantages. Businesses in Los Angeles that partner with us get a competitive edge, establishing themselves as neighborhood favorites and carving out a niche in the thriving digital market.
As a digital marketing company established in Los Angeles, we have a strong stake in the success of regional companies, and our commitment to their expansion and prosperity underpins every facet of our collaboration. We enable companies to reach new heights and solidify their position as prestigious players in the competitive local market by leveraging Yelp's advantages and maximizing the advertising potential of Yelp.
In conclusion, Yelp offers local companies an unmatched chance to succeed in the digital era because of its unmatched reach, trustworthiness, and real-time response. As Yelp Advertising Partners, Lieutenant Marketing Co. is dedicated to giving companies the tools and techniques they need to take advantage of these possibilities and enjoy outstanding success on Yelp. Together, we can negotiate the constantly changing online advertising environment, create deep connections with the local audience, and fully realize the potential of Yelp advertising to provide measurable outcomes and long-term success. Allow Lieutenant Marketing Co. to be your dependable partner while you harness the effectiveness of Yelp advertising and plot a route for long-term success in the thriving digital market in Los Angeles, California.