Companies use packaging, labeling, and warranties as marketing tools.
The success of a product on the market is directly influenced by its packaging, labeling, and warranties. These components are used by businesses as marketing techniques to stand out from the competition's offerings and draw in consumers.
Packaging includes the form, shape, color, and size that appeal to customers visually in addition to the material that houses and protects a product. Packaging can affect consumer buying habits since it can lead to impulsive purchases and build an emotional bond between the customer and the product. As customers grow increasingly concerned about the environment, there has been a trend toward eco-friendly packaging in recent years. To match customer expectations and lessen the environmental effect of their products, businesses are beginning to use sustainable packaging materials like recycled paper and biodegradable plastics. For instance, businesses like Lush, a supplier of handcrafted products, employ environmentally friendly packaging to cut down on waste, such as recycled paper bags, plant-based biodegradable packing peanuts, and biodegradable labels.
On the other hand, labels include specifics on a product's ingredients, nutritional value, usage guidelines, and other pertinent information. Labels also act as a marketing tool by educating consumers about the advantages of the product and setting it apart from rival goods. Transparent labeling has been more and more popular recently, particularly in the food sector. Contrarily, labels include information about a product's contents, nutritional value, usage guidelines, and other pertinent facts. By giving buyers more details about the advantages of the product and setting it apart from rival items, labels can function as a marketing tool. Transparent labeling has seen an increase in demand in recent years, particularly in the food sector.
With warranties, businesses reassure their clients about the reliability and performance of their products. Companies utilize warranties to provide customers comfort and foster confidence in their goods. By giving customers a bonus and setting the goods apart from rivals, warranties may also be used as a marketing strategy. Extended warranties, which provide additional protection beyond the normal guarantee period, have become more popular in recent years. In order to provide customers piece of mind and guarantee product performance, businesses like Best Buy, for instance, offer extended warranties on gadgets and appliances.
The argument over GMO labeling in the food sector is among the news stories that are now pertaining to packaging, labeling, and warranties. Transparent labeling of GMO contents in food items is becoming more and more in demand, however some businesses and industry associations are opposed to it due to higher costs and probable sales declines. A new regulation that would compel food firms to declare genetically modified substances on their packaging was suggested by the USDA in 2020. Industry organizations and consumer advocacy groups responded to the proposed regulation in different ways, with some applauding the openness it would provide and others condemning it for not going far enough.
In a nutshell, packaging, labeling, and warranties are crucial marketing strategies that businesses employ to set their products apart from those of rivals and draw in customers. Companies are implementing current trends in the market, such as eco-friendly packaging, transparent labeling, and longer warranties, to fulfill customer expectations and boost their competitiveness. The current controversy over GMO labeling in the food sector emphasizes the significance of labeling transparency and the difficulties businesses encounter in keeping up with changing customer demands.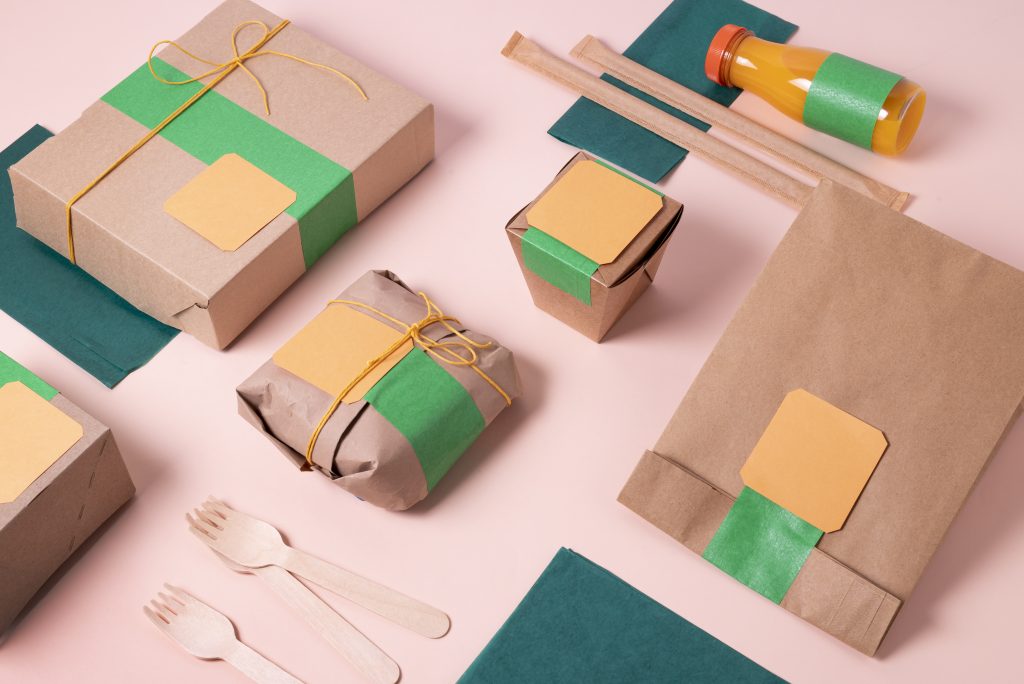 How Can a Digital Marketing Company Help with Packaging, Labeling, and Warranties?
By utilizing the power of the internet and digital platforms, a digital marketing company may assist a business in increasing its market share. A digital marketing agency may help with packaging and labeling by designing aesthetically pleasing and educational product packaging that will draw customers and boost brand identification. Additionally, they may assist with labeling, making sure that a company's products are appropriately labeled in line with regional and federal laws.
In terms of warranties, a digital marketing firm may help with developing and advertising warranty programs that can help draw in new clients, foster client loyalty, and raise client satisfaction. They may successfully promote a company's warranty programs to potential customers using social media platforms, targeted email marketing, and other digital channels, building a favorable reputation for the business in the eyes of consumers.
Additionally, using different digital marketing strategies like search engine optimization, social media marketing, and email marketing, digital marketing firms may assist organizations in developing their online presence and increasing their exposure. A company may contact more prospective clients and develop a respectable and respected brand in their sector by using these techniques.
Lieutenant Marketing Co. is one illustration of a digital marketing agency in Los Angeles that may assist companies in increasing market share through packaging, labeling, and warranties. In addition to branding, website design, social media marketing, and email marketing are among the services this firm provides. Businesses may enhance their online visibility and presence by collaborating with Lieutenant Marketing Co., which may promote client loyalty and brand awareness. The organization can also help businesses create packaging and labeling plans that are in line with their identity and target market.
Lastly, Lieutenant Marketing Co. can assist LA-based companies in putting warranty programs in place that satisfy customer wants and expectations, which may lead to an uptick in customer satisfaction and repeat business. The bottom line is that collaborating with a digital marketing firm like Lieutenant Marketing Co. can help firms use packaging, labeling, and warranties as marketing tools and achieve a competitive edge in their market.
References: 
Lush. (2021). Packaging: Eco-friendly, biodegradable, and sustainable. Lush Fresh Handmade Cosmetics. https://www.lushusa.com/packaging/
General Mills. (2021). GMOs: General Mills and GMO labeling. General Mills. https://www.generalmills.com/en